Welcome to our world
As adventurers and outdoor enthusiasts ourselves, we know how important it is to wear the right gear when you're out in the elements. Gear that actually does what it says and won't let you down. That's why we sell only the best waterproof hats, gloves and socks that'll protect you from the cold, the wet and the windy - making us your go-to retailer for all your outdoor pursuits.
We stock industry-leading DexShell waterproof accessories because they're renowned for their technologically advanced, high performance and durable outdoor gear. Rigorously tested and pushed to the limit, our products are built to last. Which means you can do what you do best: explore the great outdoors in comfort.
Unbeatable technology
Mother Nature's not always kind to our skin, but DexShell is. Made with natural fibres, DexShell's products are gentle on your skin and the environment, whilst maintaining their hard-to-beat waterproof, windproof and breathable technology. Sandwiching a Porelle® membrane within their 3-layer design - the most reliable membrane out there and a leader in hydrophilic and microporous innovation - you're shielded in every downpour. Perfect for those who want to be out in the wet without getting wet.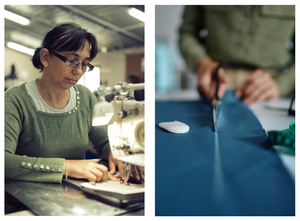 Sustainable exploration
We're not perfect, but we know the impact we're having on the environment. And our love for the great outdoors extends from our gear to the wider world. So we plant a tree with every order, use sustainable materials like mulesing-free merino wool and REPREVE® recycled yarns, send our products in recycled packaging and ship our products to our warehouse by boat instead of plane. Just our way of making sure there's a little more give with our take.